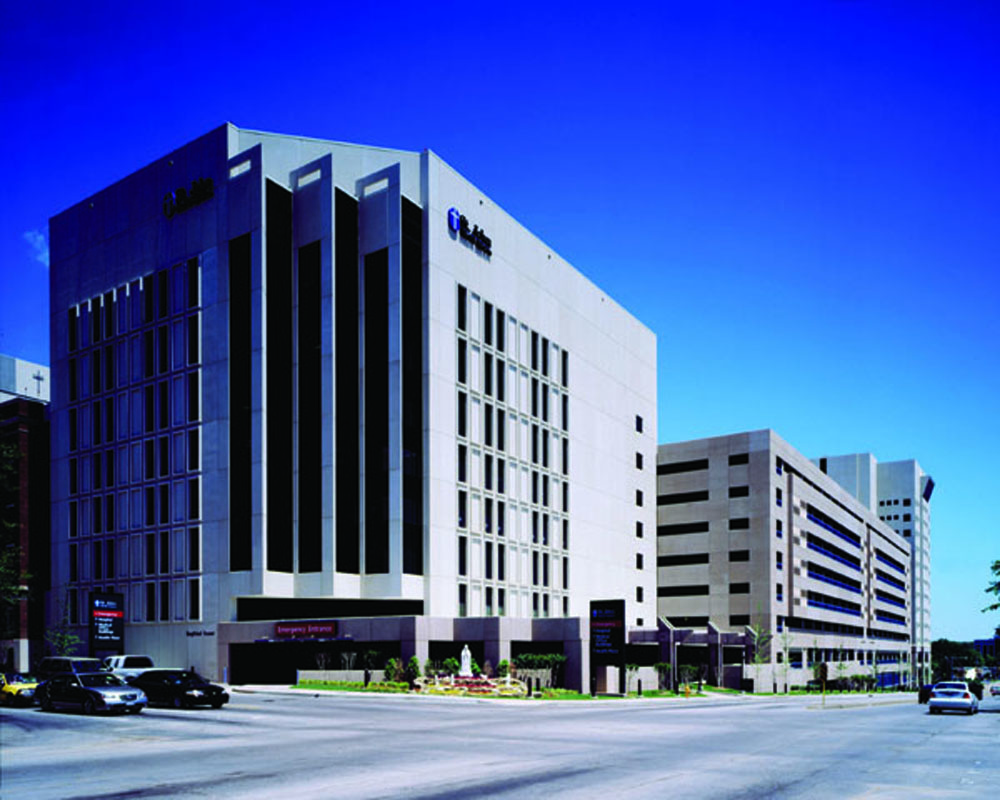 Davies Architects has designed virtually all new facilities and existing facility renovations at St. John Medical Center for over 30 years.
In response to the growing needs of the community, St. John Medical Center initiated a significant Campus Expansion program in year 2000. In addition to the new Williams Medical Plaza office building, the expansion included the 260,000 square foot, 10 Story Siegfried Tower hospital expansion. Siegfried Tower not only significantly increased St John's capacity to serve patients but became the identifying icon for St. John Medical Center. The Campus Expansion completed over a 10 year period also included infilling courtyards between existing buildings to result in a continuous floor plate from 19th Street to 21st street and the relocation or renovation of virtually every department within the ancillary base of the hospital.
Elevated pedestrian bridges were added to facilitate connectivity between all buildings on the campus, including all new and existing parking facilities.